Get Started as an Applicant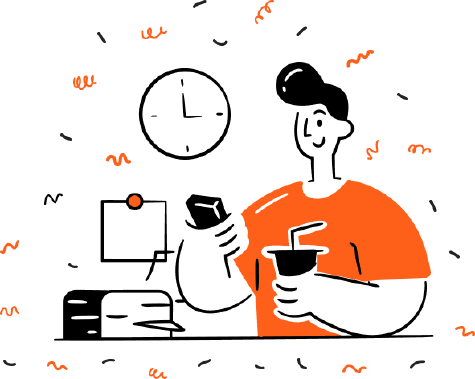 Instructions
Reply to the invite, and you're off!
Step 1:
Reply
to the invite email
(just copy & paste
the text below)
Step 2:
Verify
your mobile phone
(so we know
it's really you)
Step 3:
Exemplify
real BDR skills
(trust us,
you'll crush it)
HireLions is an interactive tool for BDR applicants to demonstrate essential sales team skills
It runs entirely through email and text message, so you can start instantly with no usernames or passwords
Show off your speed and accuracy at real tasks (no frivolous multiple choice tests) to impress the hiring team and progress to final interviews.
Step 0: Before You Start
First things first - are all of the following true?
You are currently:

Available for the next 10-15 minutes uninterrupted at your computer
Ready, willing, and able to complete an email and text message based work simulation (skills test)*
In possession of a US-based based SMS / text message enabled mobile phone and are physically located in the United States

You acknowledge that:

You will be evaluated on both speed and accuracy of completing BDR-related tasks; if it seems simple, try to be quick!
Skill demonstrations are (just one small) part of the overall application seen by the hiring team for the role you are applying for; you will receive no compensation for completing the simulation/workflow, and there are no hiring or interview guarantees.
You've read and agree to the Terms of Service and Privacy Policy; we promise to protect and never share your data.
You may not represent yourself as a HireLions Certified Lion on your resume or other professional online profile unless you are
awarded the designation by us; you have to earn it!


Please see the Terms of Service for more information concerning accommodations, geographic constraints, and technology requirements.
Step 1: Reply to Invite Email
Copy and paste the text below, including your U.S. formatted mobile phone number (+1-XXX-XXX-XXXX), into the body of the
the reply field on your invite email (original Subject looks like: "[HireLions (Name of Company You Applied To) BDR role] Begin Your Work Simulation"; don't forget to check your Spam folder!). Hit send and proceed to Step 2.
I agree to the HireLions Tool Terms of Service, and agree to be reached by text message (SMS) during the skill demonstration screening. The best mobile number to reach me is: +1-XXX-XXX-XXXX (applicants - don't forget to input your number!)

Step 2: Verify Mobile Phone
Once we've received your reply to the invite email (Step 1), we'll text you a code at the mobile phone number you provided.
We'll also send you another email (Subject will look like: "[HireLions (Name of Company You Applied To) BDR role] Verify Your Mobile Number"); reply to that email with the code when you are ready to receive the first challenge.
Step 3: Show Your Skills
Complete the simulated tasks as they arrive and respond to the emails as prompted - you'll be done before you know it.
That's it! The company you've applied to will take it from there as you continue through their hiring process.
They will reach out to you directly regarding:
Next steps in the hiring process
Interview scheduling or requests for additional information from you
Keeping you informed about your application status and all hiring-related decisions
Happy Hunting, Lions!






Hungry for top sales talent?
Demo the HireLions tool now risk-free, or contact us to design a custom screening package to streamline your sales team growth.
See the magic for yourself - you can complete a full demo workflow in as little as 5 minutes.
Try the Employer Demo